BEKO UF584APW UNDER COUNTER FREEZER - WHITE
Flexible repayment options available
Choose weekly, fortnightly, every four weeks or monthly
Flexible repayment options available. Choose weekly, fortnightly, every four weeks or monthly  >> Click Here to APPLY   When you qualify for Finance, you can choose to pay your balance off in 4 months, over the full term, or call up and make early repayments. Whether you spread the cost over 4 or 36 months, you're in control. Pay in 4 - Should you pay off your balance in 4 months, any interest you owe* will be cancelled . *Interest is charged from the day your loan starts and will only be cancelled if you pay off the amount of credit advanced within the Pay in 4 Period. Minimum  Requirement 

Minimum 18 years old
Active current account that can accept Direct Debits
£200 weekly income
Resident in UK Valid Debit or Credit Card

Representative Example: Cost of Goods £1200, Deposit £50, Amount of Credit £1,150, Annual Fixed Interest Rate 34.04%, Monthly Payment £51.75, Term 36 months, Total Payable £1913.00, Representative 39.9% APR. Contact us

Email sales@conway.tv

Address 3 Park Ave, Cookstown BT80 8AH
85 litre capacity - holds 4 bags of food shopping
Manual defrost needed
Rapidly freezes new food added to the freezer
Freezer works at room temps as low as -15 degrees
Dimensions (cm) - H84 x W54.5 x D59.5

The Beko under counter freezer is a perfect fit for smaller kitchens. It has a frozen food capacity of 95 litres, and reversible doors, making it easy to place this freezer in any part of your home. The size of this freezer is H84.0, W54.0, D59.0cm. Its FastFreeze shelves freeze items 10% faster than other compartments, preserving your food's vitamins and nutrients. With Freezer Guard Technology, this appliance can function properly even in temperatures as low as -15 degrees Celsius, making it suitable for use in garages and outbuildings. The ice bank tray offers a convenient solution for making and storing ice cubes. This model does not have frost-free technology or an open door alert, and the rear panel material is foil.
View full details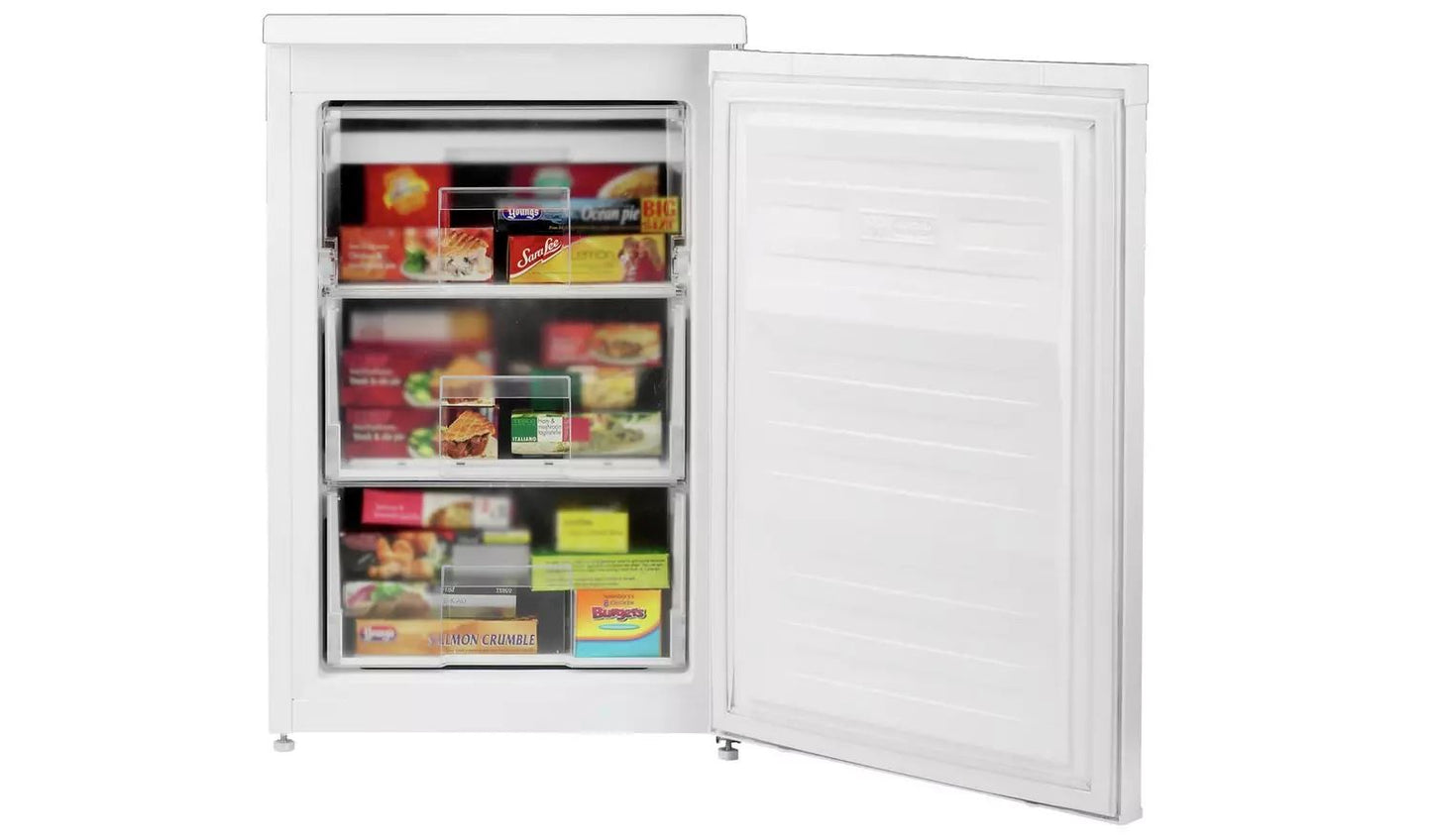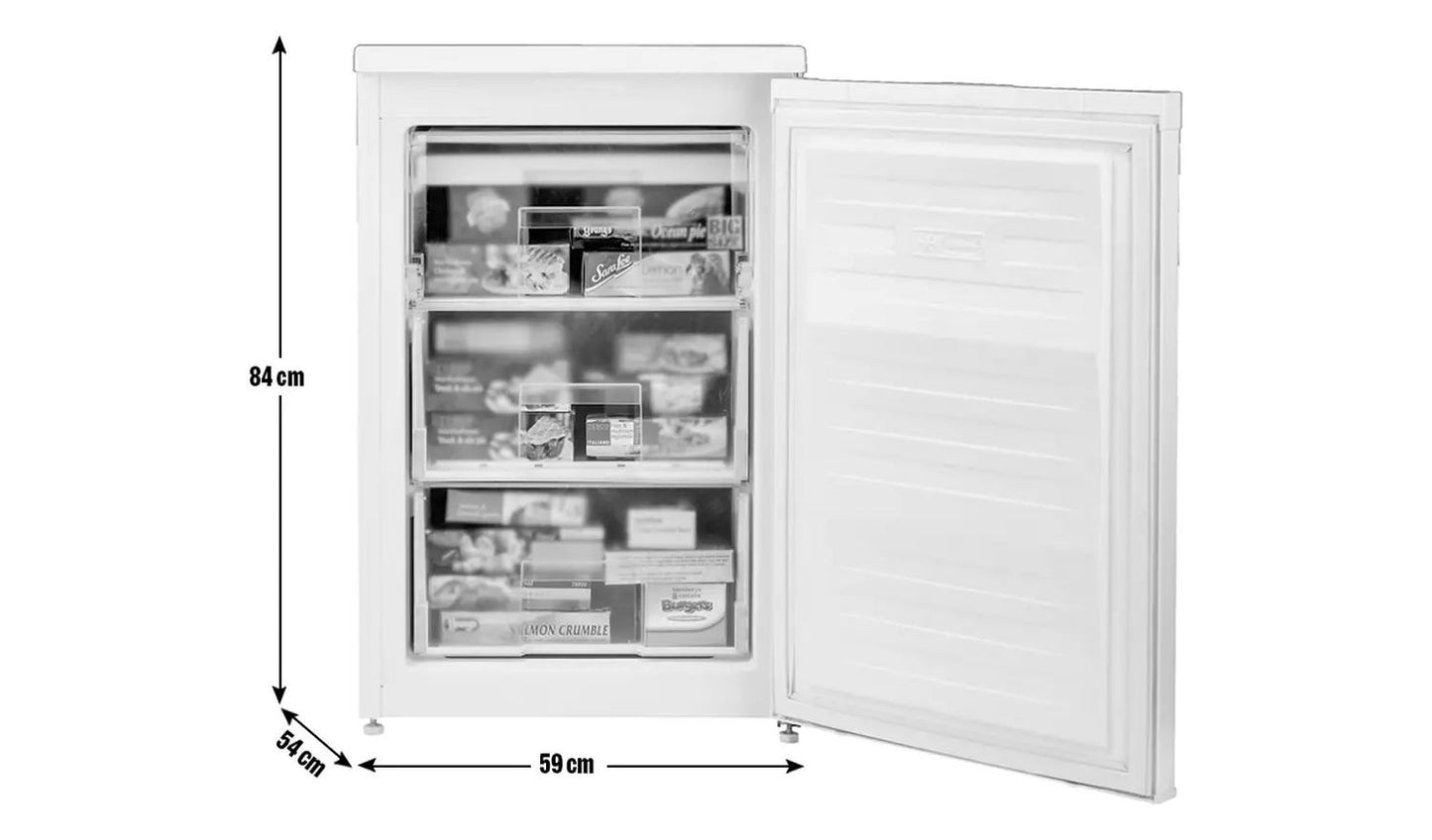 BEKO UF584APW UNDER COUNTER FREEZER - WHITE
SUBHEADING
Recently viewed products