Hoover HOCE3T618FWKR Freestanding Fridge Freezer
Flexible repayment options available
Choose weekly, fortnightly, every four weeks or monthly
Flexible repayment options available. Choose weekly, fortnightly, every four weeks or monthly  >> Click Here to APPLY   When you qualify for Finance, you can choose to pay your balance off in 4 months, over the full term, or call up and make early repayments. Whether you spread the cost over 4 or 36 months, you're in control. Pay in 4 - Should you pay off your balance in 4 months, any interest you owe* will be cancelled . *Interest is charged from the day your loan starts and will only be cancelled if you pay off the amount of credit advanced within the Pay in 4 Period. Minimum  Requirement 

Minimum 18 years old
Active current account that can accept Direct Debits
£200 weekly income
Resident in UK Valid Debit or Credit Card

Representative Example: Cost of Goods £1200, Deposit £50, Amount of Credit £1,150, Annual Fixed Interest Rate 34.04%, Monthly Payment £51.75, Term 36 months, Total Payable £1913.00, Representative 39.9% APR. Contact us

Email sales@conway.tv

Address 3 Park Ave, Cookstown BT80 8AH
Dimensions - (H)1850 MM x (W)595 MM x (D)658 MM

The Hoover HOCE3T618FWKR is a frost-free fridge freezer that prioritizes both style and practicality. One of its key features is Hoover's Total No Frost Technology, which uses multiple air flows to circulate cool air evenly throughout the refrigerator. This innovative feature helps to maintain a stable ambient temperature and prevent frost buildup, ensuring that food stays fresh for longer.

With a fridge capacity of 223 litres and a freezer capacity of 119 litres, this appliance provides ample storage space for all your groceries. The fridge compartment comes with three adjustable glass shelves, a large transparent salad crisper, and five versatile door balconies, enabling you to make the most of the available space. Meanwhile, the freezer section includes three transparent drawers, which allow for easy access and full visibility of your frozen items.

The fridge is also equipped with Sky LED lighting, which provides excellent visibility across all shelves while consuming 15 times less electricity than a standard bulb. Overall, the Hoover HOCE3T618FWKR is a stylish and practical appliance that offers plenty of space and innovative features to keep your food fresh and organized.
View full details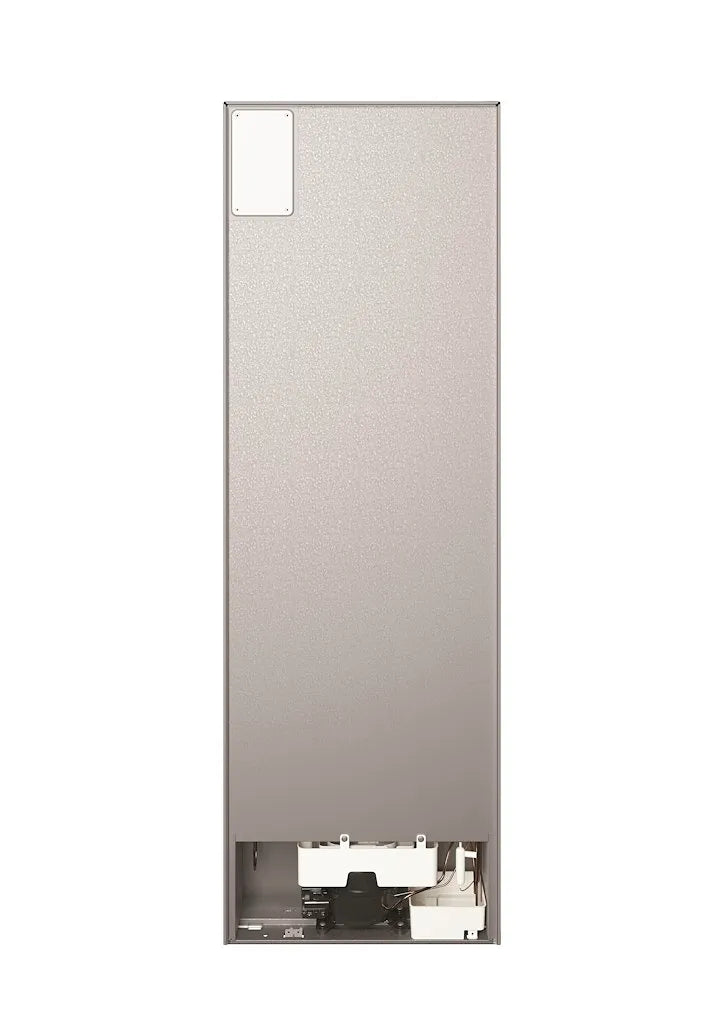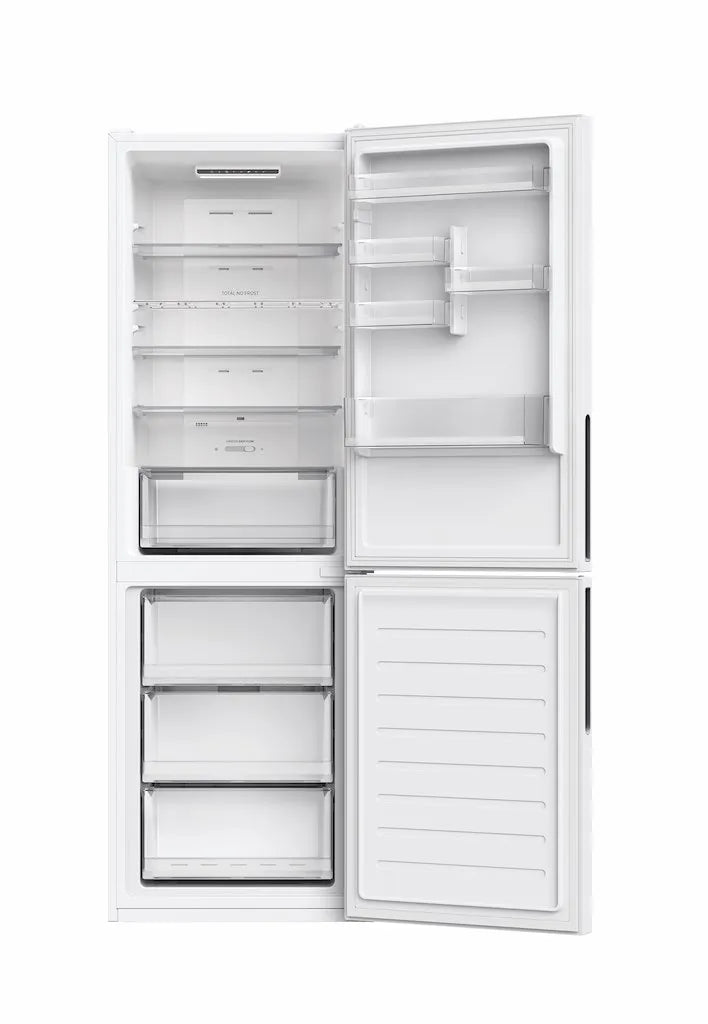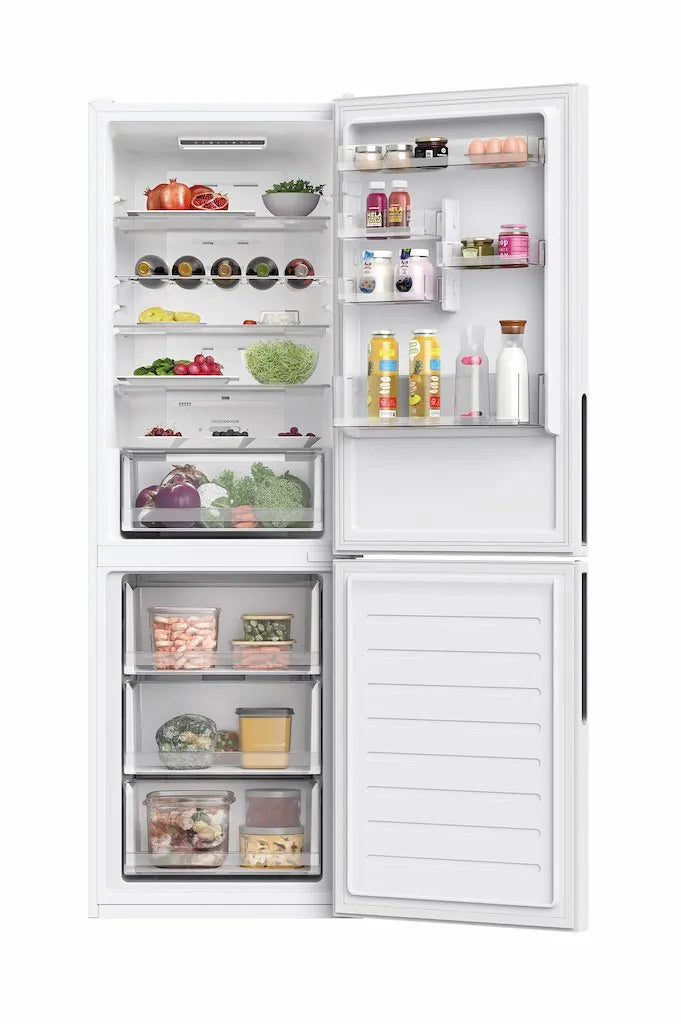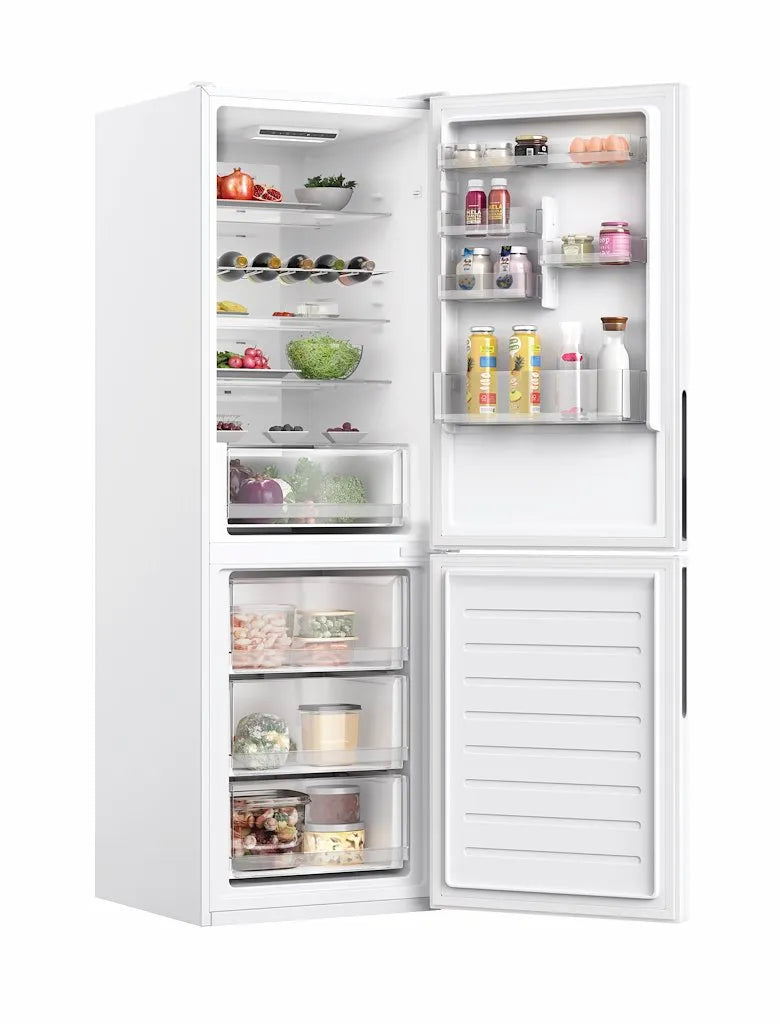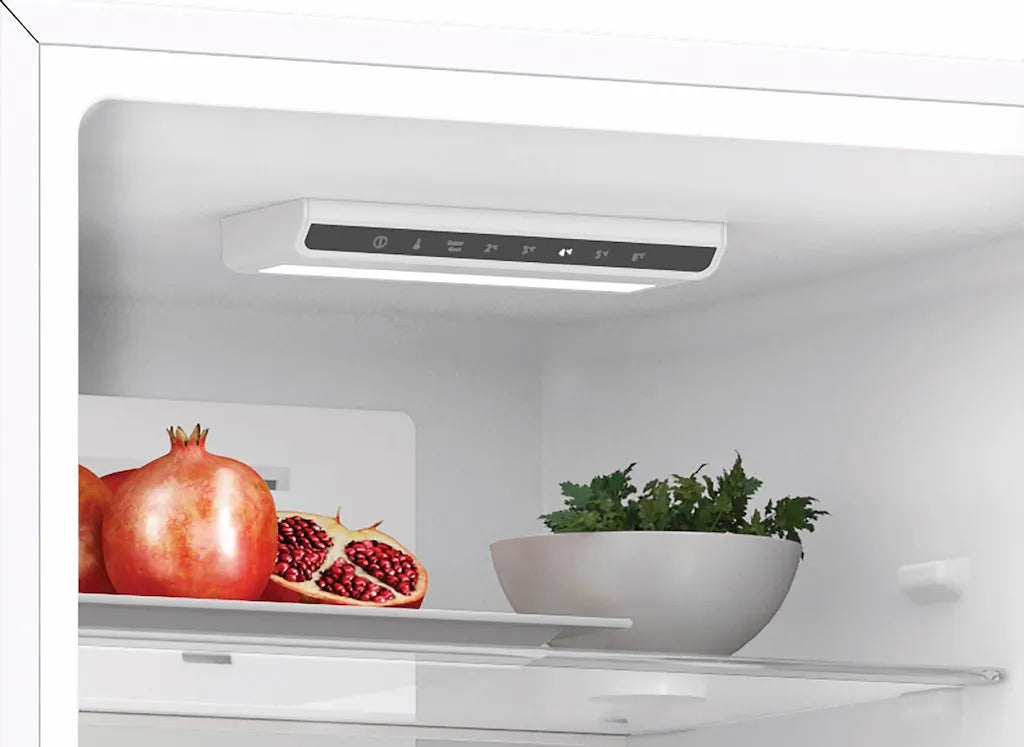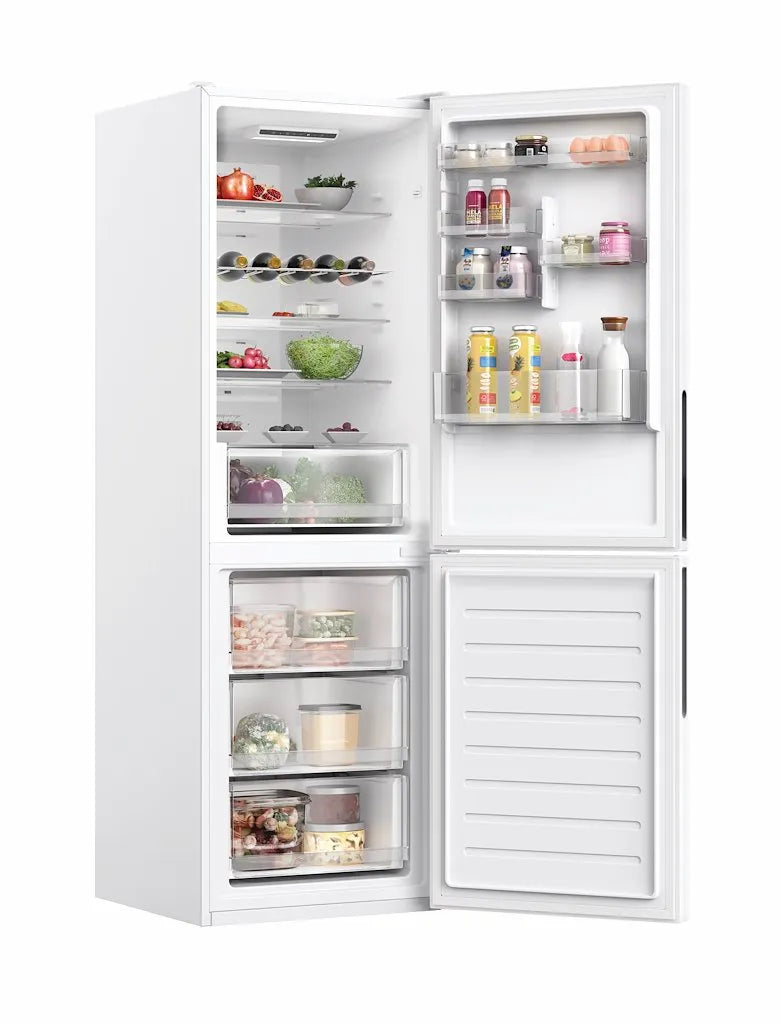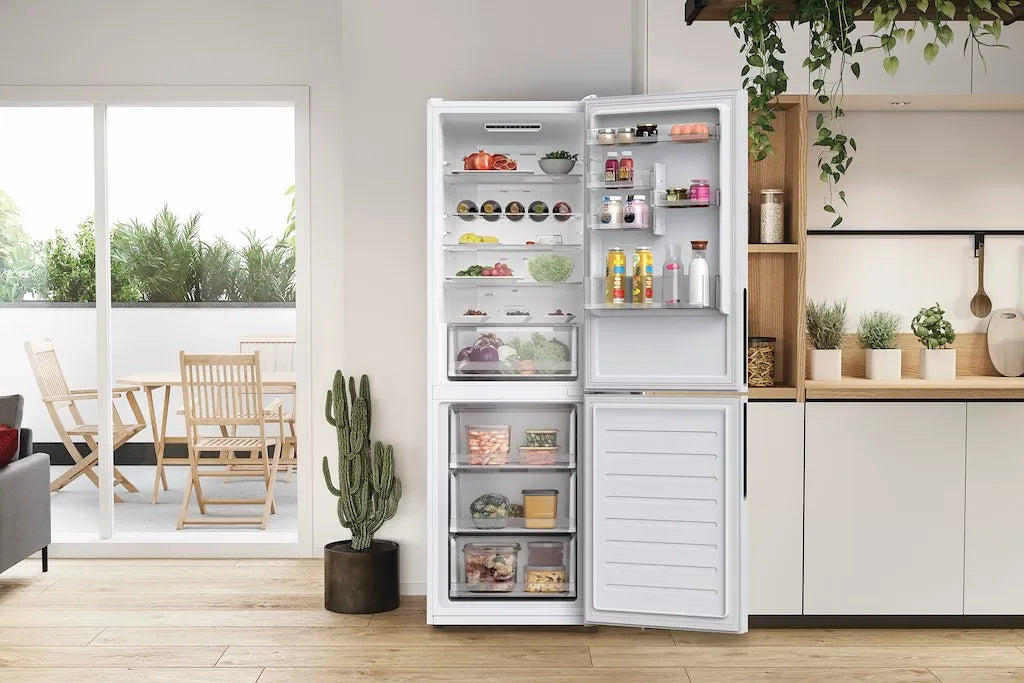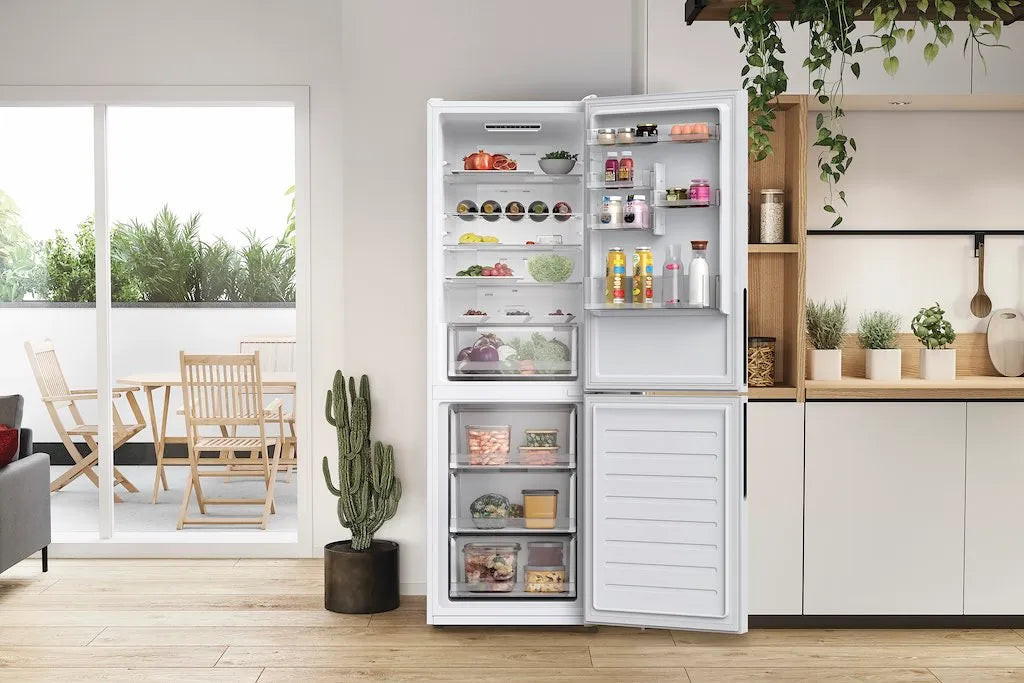 Hoover HOCE3T618FWKR Freestanding Fridge Freezer
SUBHEADING
Recently viewed products