RANGEMASTER NEXSE110EIIV/C NEXUS SE IVORY WITH BRUSHED CHROME TRIM 110CM INDUCTION RANGE COOKER
Flexible repayment options available
Choose weekly, fortnightly, every four weeks or monthly
Flexible repayment options available. Choose weekly, fortnightly, every four weeks or monthly  >> Click Here to APPLY   When you qualify for Finance, you can choose to pay your balance off in 4 months, over the full term, or call up and make early repayments. Whether you spread the cost over 4 or 36 months, you're in control. Pay in 4 - Should you pay off your balance in 4 months, any interest you owe* will be cancelled . *Interest is charged from the day your loan starts and will only be cancelled if you pay off the amount of credit advanced within the Pay in 4 Period. Minimum  Requirement 

Minimum 18 years old
Active current account that can accept Direct Debits
£200 weekly income
Resident in UK Valid Debit or Credit Card

Representative Example: Cost of Goods £1200, Deposit £50, Amount of Credit £1,150, Annual Fixed Interest Rate 34.04%, Monthly Payment £51.75, Term 36 months, Total Payable £1913.00, Representative 39.9% APR. Contact us

Email sales@conway.tv

Address 3 Park Ave, Cookstown BT80 8AH
Rangemaster Product Code : NEXSE110EIIV/C
2 Years Guarantee
Induction Range Cooker
Hardwired Electric Installation
Left Hand Oven: Type: Multifunction 8 Functions

Transform your kitchen with the Rangemaster Nexus SE 110 CM induction range cooker, elegantly finished in ivory. The cooker is tailored for modern kitchen schemes and open-plan living, boasting a sleek and seamless design. The rotary controls, made from diamond-turned aluminium, provide a durable and ergonomic feel for easy use. The induction hob is equipped with Rapid Response technology, reducing cooking times with its easy-clean surface. The range cooker features two ovens with catalytic liners, glide-out grill, and flame safety devices for added safety. Rangemaster, known for their pioneering Kitchener range cooker invented in 1830, continues their commitment to quality, design, and innovation. This practical and stylish cooker is easy to install and perfectly coordinates with other Rangemaster kitchen fittings, making it an ideal choice for a traditional kitchen revamp.
View full details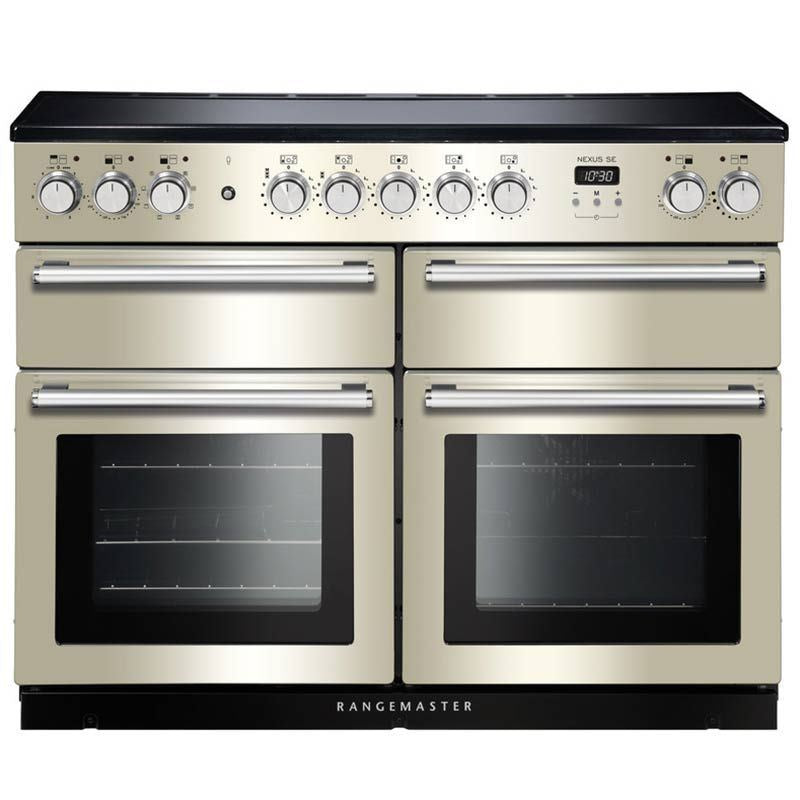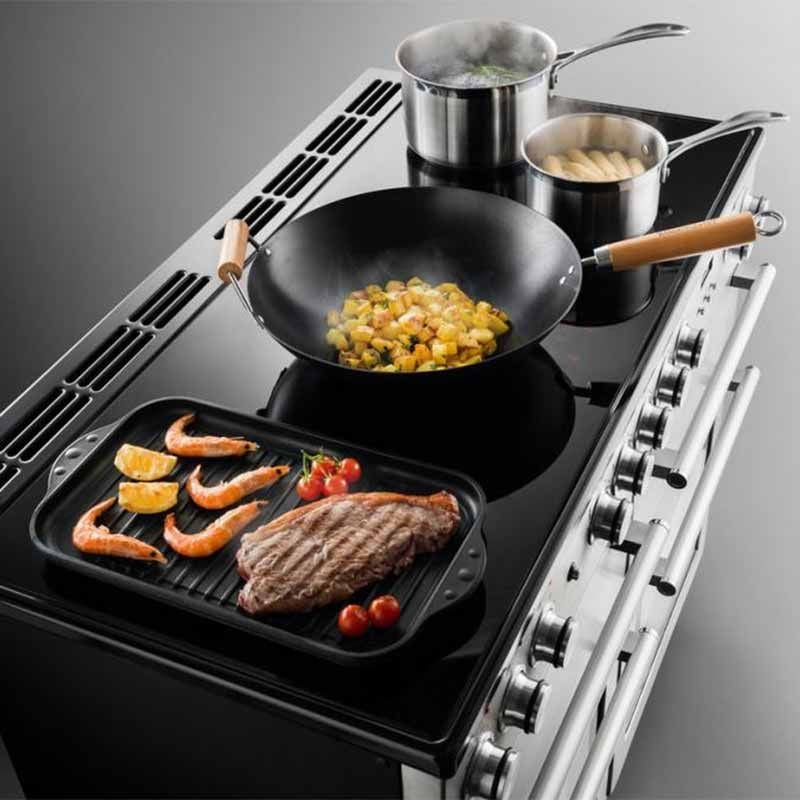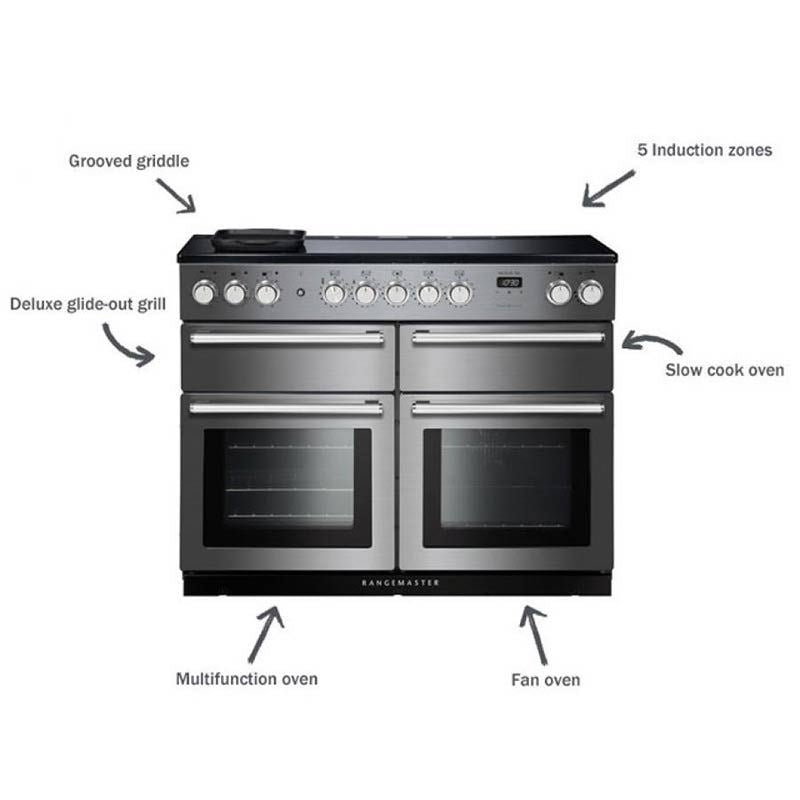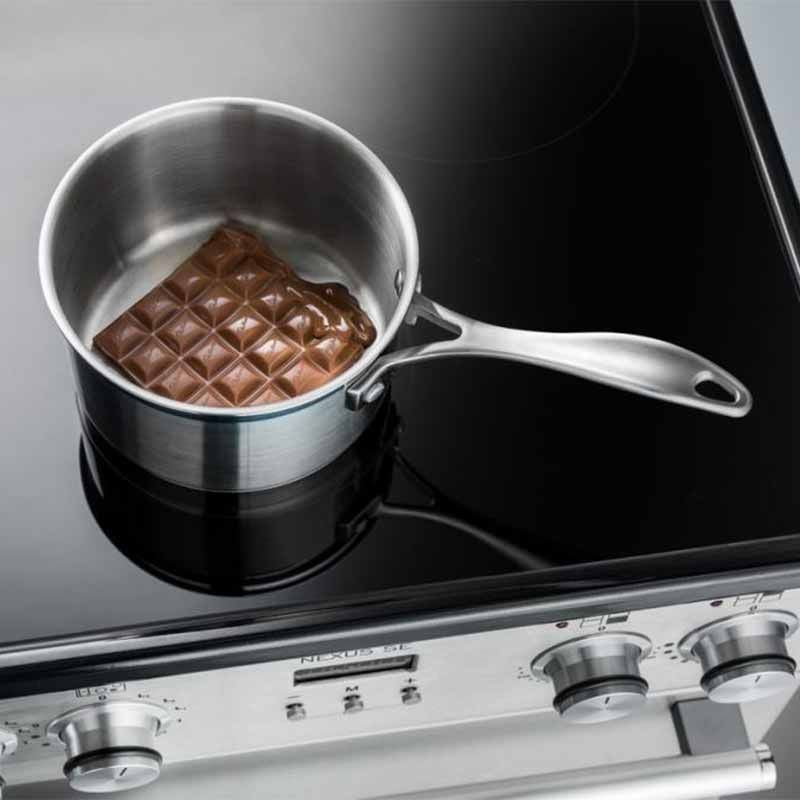 RANGEMASTER NEXSE110EIIV/C NEXUS SE IVORY WITH BRUSHED CHROME TRIM 110CM INDUCTION RANGE COOKER
SUBHEADING
Recently viewed products