SAGE BES875UK THE BARISTA EXPRESS ESPRESSO COFFEE MACHINE
Flexible repayment options available
Choose weekly, fortnightly, every four weeks or monthly
Flexible repayment options available. Choose weekly, fortnightly, every four weeks or monthly  >> Click Here to APPLY   When you qualify for Finance, you can choose to pay your balance off in 4 months, over the full term, or call up and make early repayments. Whether you spread the cost over 4 or 36 months, you're in control. Pay in 4 - Should you pay off your balance in 4 months, any interest you owe* will be cancelled . *Interest is charged from the day your loan starts and will only be cancelled if you pay off the amount of credit advanced within the Pay in 4 Period. Minimum  Requirement 

Minimum 18 years old
Active current account that can accept Direct Debits
£200 weekly income
Resident in UK Valid Debit or Credit Card

Representative Example: Cost of Goods £1200, Deposit £50, Amount of Credit £1,150, Annual Fixed Interest Rate 34.04%, Monthly Payment £51.75, Term 36 months, Total Payable £1913.00, Representative 39.9% APR. Contact us

Email sales@conway.tv

Address 3 Park Ave, Cookstown BT80 8AH
Size H40, W33, D31cm
1850 watts
Manufacturer's 2 year guarantee

The Barista Express offers a range of coffee options, including espresso, cappuccino, latte, americano, ristretto, lungo, and latte macchiato, and can be used with both ground coffee and coffee beans. With its integrated burr grinder featuring 15 settings, you can grind your coffee beans on-demand to deliver just the right amount of freshly ground coffee into the portafilter. The machine also comes with a milk frother and has a 15 bar pump pressure for authentic cafe-style results.

The Barista Express has a water capacity of 2 litres, with a water level gauge and a transparent removable water tank. It also features a removable drip tray and cup warmer for added convenience. Additionally, the machine has an auto shut-off function after 20 minutes to save energy.

With its 250g built-in conical burr grinder, adjustable grind settings, and dosage control, the Barista Express allows you to create great tasting espresso in less than a minute, from bean to espresso. The PID temperature control ensures the water temperature is maintained within plus/minus 1 degree celsius, ensuring a perfectly balanced flavour. The milk steamer textures the milk to a velvety mouthfeel, creating silky microfoam capable of pouring latte art.

The machine is easy-to-use and easy to clean, with a self-cleaning milk steamer, Clean Me light, and dishwasher safe parts. Once you have the Sage Barista Express at home, you can even join Sage's virtual coffee masterclass to learn how to get the most out of your machine and create cafe-quality coffee at home without the need for a barista.



View full details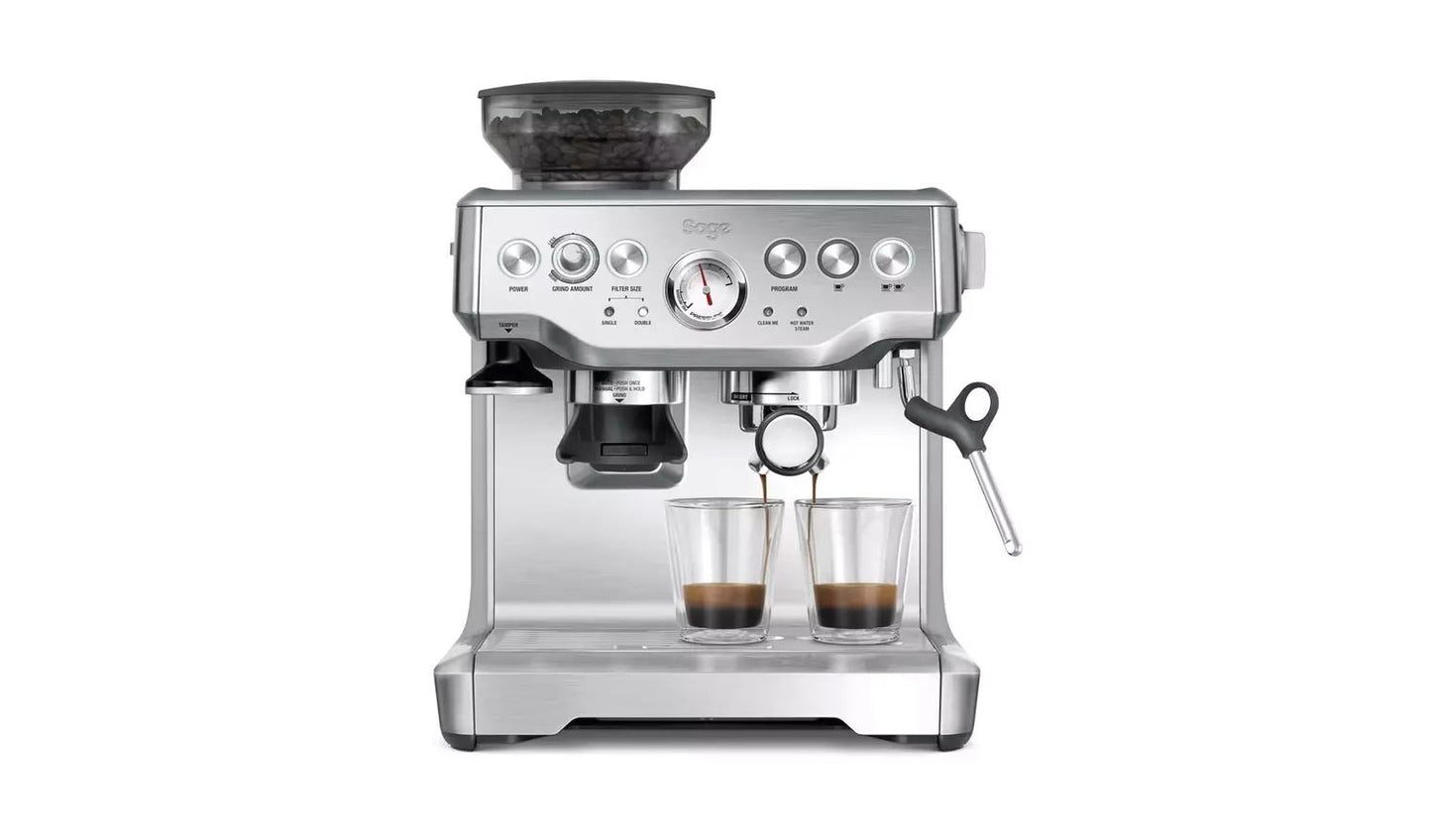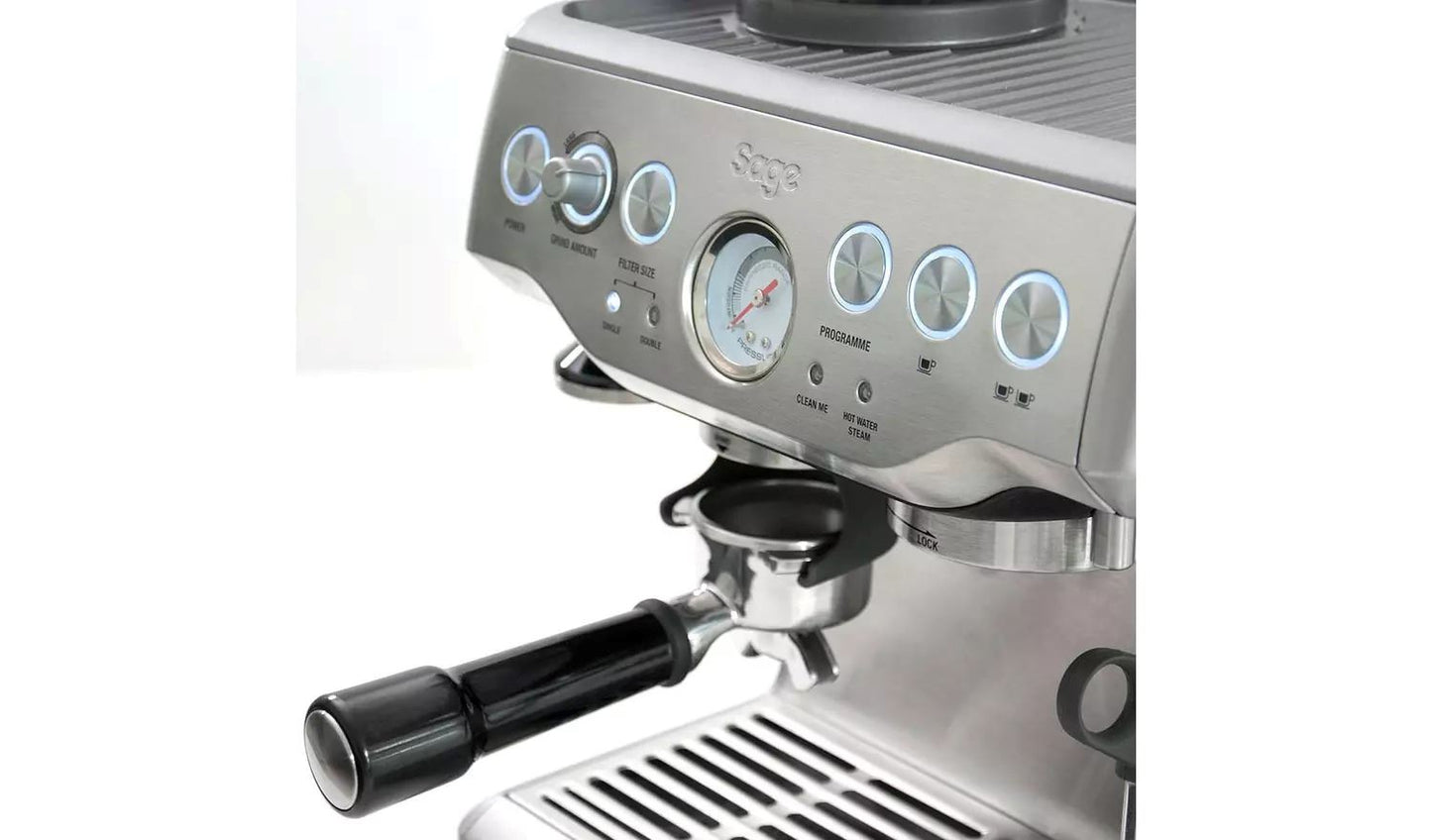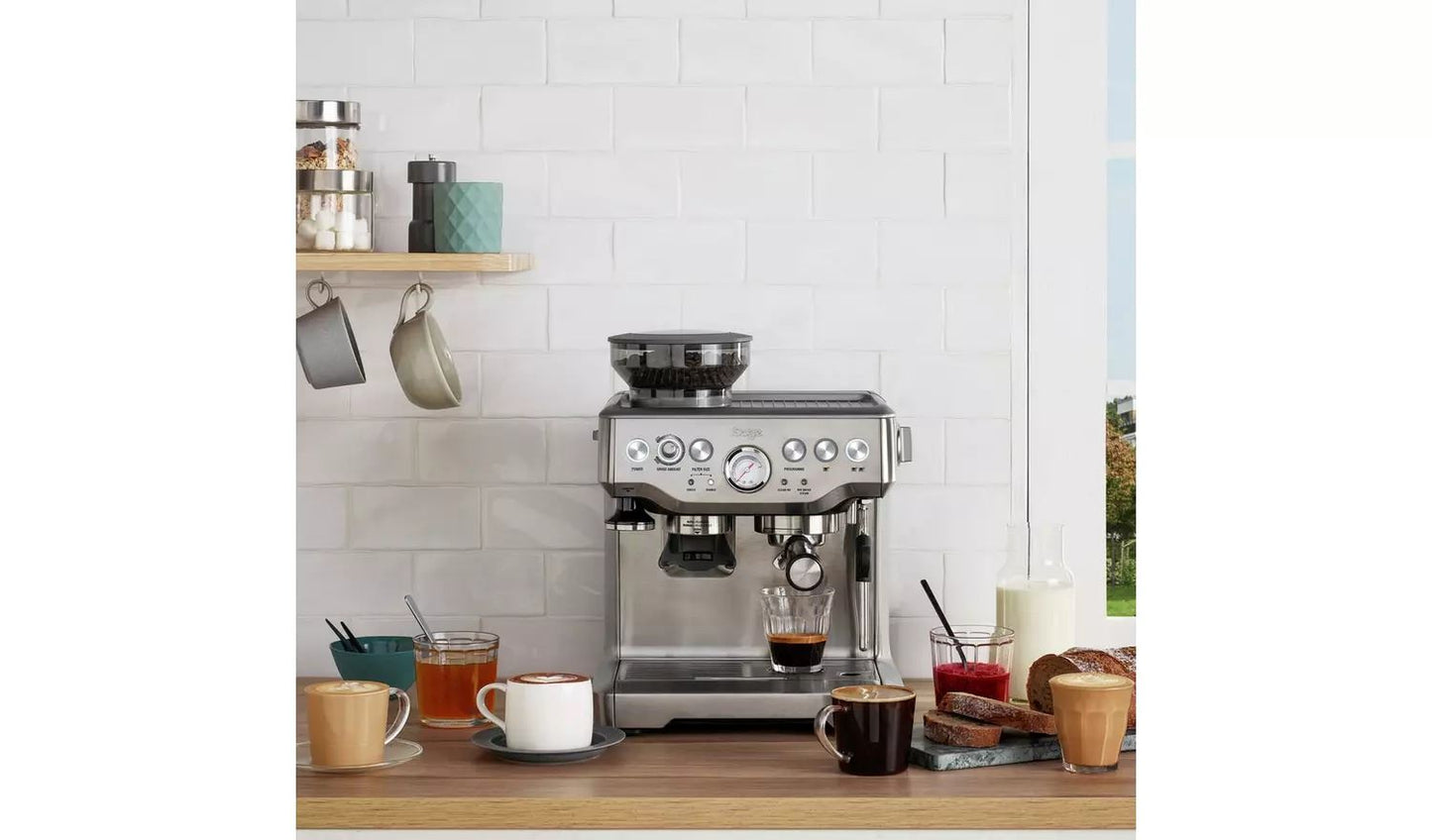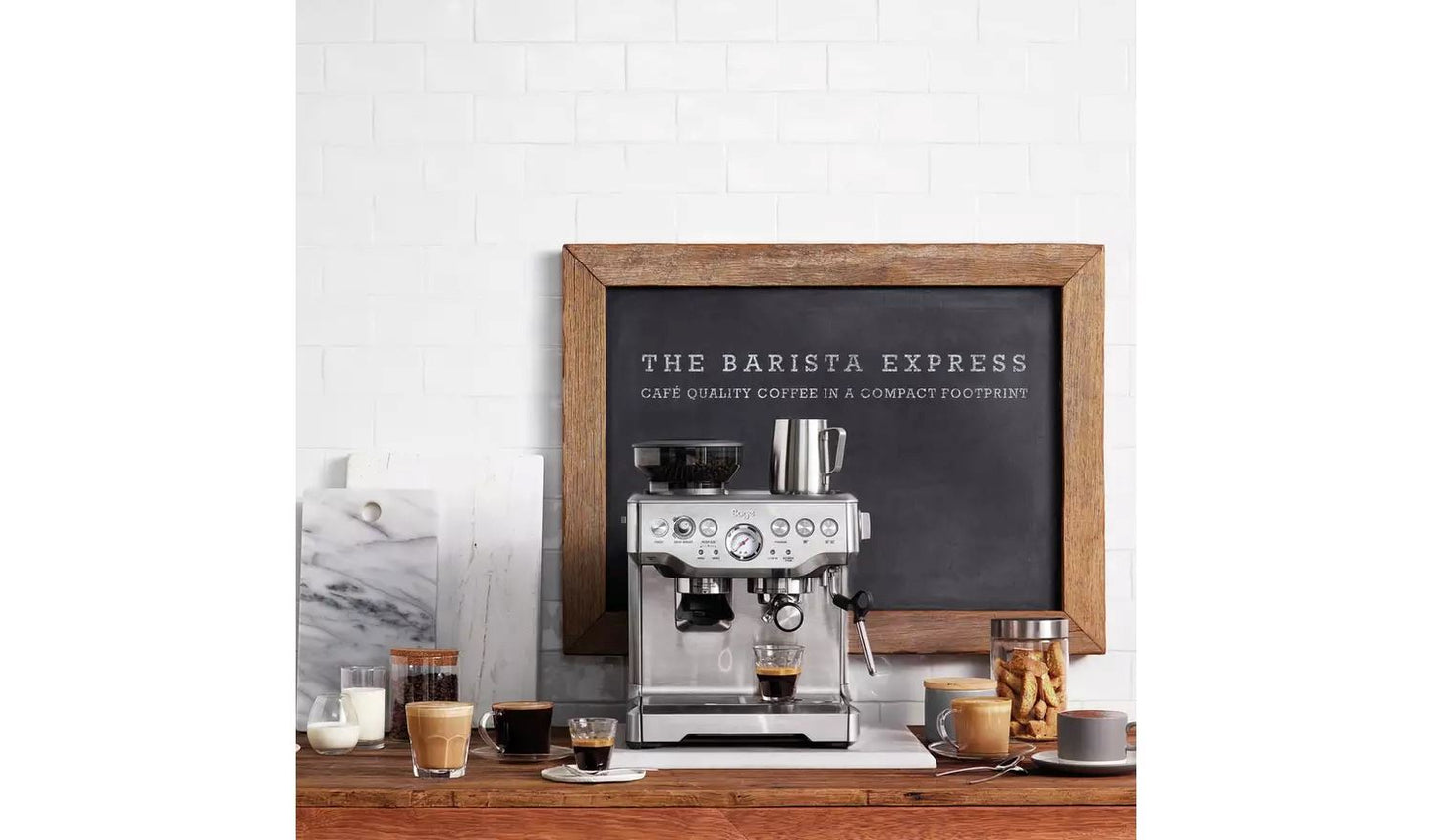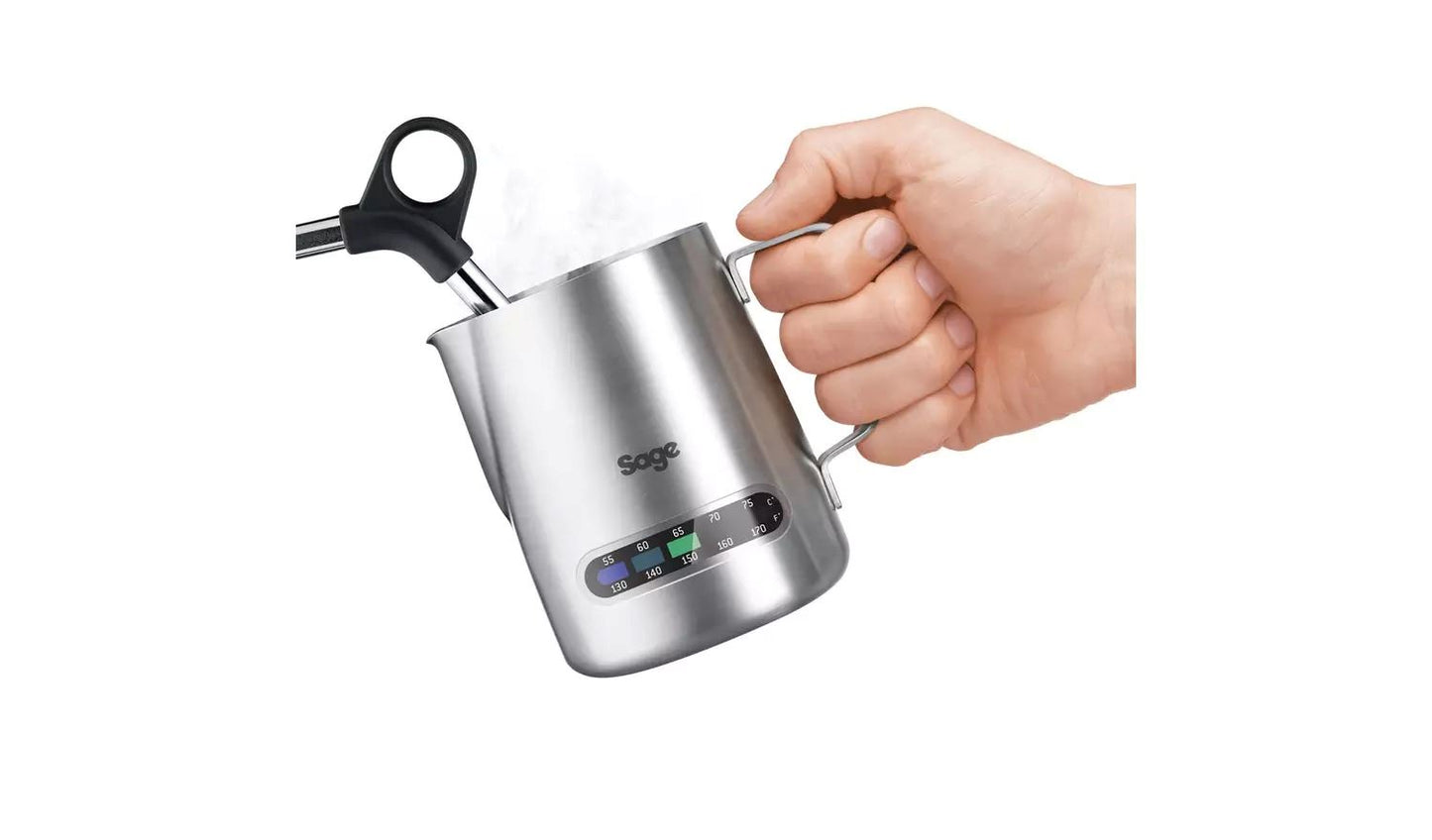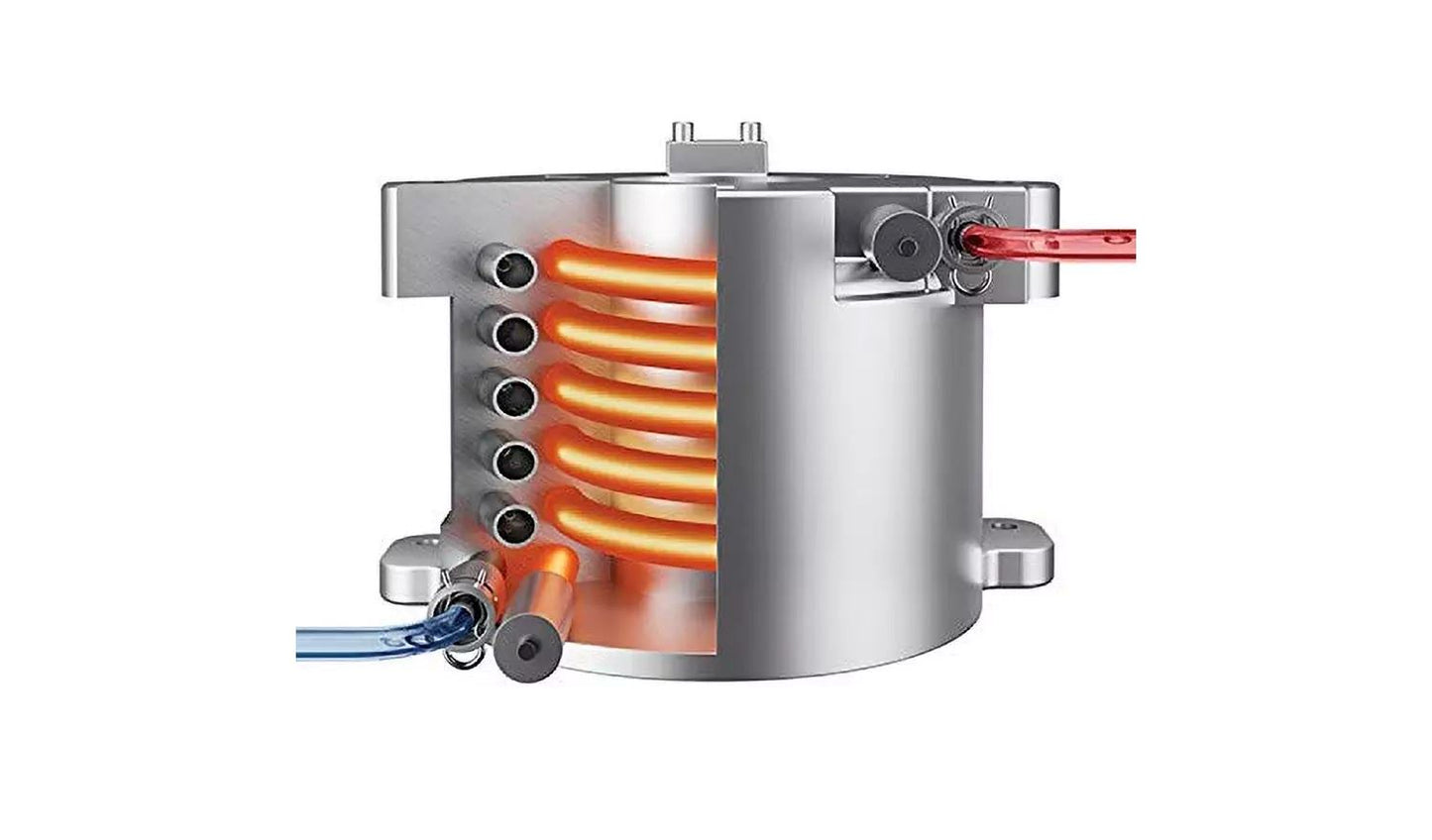 SAGE BES875UK THE BARISTA EXPRESS ESPRESSO COFFEE MACHINE
SUBHEADING
Recently viewed products