SAMSUNG B550 2.1CH 410W SOUNDBAR WITH WIRELESS SUBWOOFER BASS BOOST GAME MODE AND VIRTUAL DTS:X
Flexible repayment options available
Choose weekly, fortnightly, every four weeks or monthly
Flexible repayment options available. Choose weekly, fortnightly, every four weeks or monthly  >> Click Here to APPLY   When you qualify for Finance, you can choose to pay your balance off in 4 months, over the full term, or call up and make early repayments. Whether you spread the cost over 4 or 36 months, you're in control. Pay in 4 - Should you pay off your balance in 4 months, any interest you owe* will be cancelled . *Interest is charged from the day your loan starts and will only be cancelled if you pay off the amount of credit advanced within the Pay in 4 Period. Minimum  Requirement 

Minimum 18 years old
Active current account that can accept Direct Debits
£200 weekly income
Resident in UK Valid Debit or Credit Card

Representative Example: Cost of Goods £1200, Deposit £50, Amount of Credit £1,150, Annual Fixed Interest Rate 34.04%, Monthly Payment £51.75, Term 36 months, Total Payable £1913.00, Representative 39.9% APR. Contact us

Email sales@conway.tv

Address 3 Park Ave, Cookstown BT80 8AH
3D cinematic surround sound
Impressive Bass, wirelessly connected to TV and soundbar
Night and Voice enhancement
Bigger Bass, greater action at a click of a button
Directional sound to amplify your gaming experience

Transform your TV audio with the Samsung HW-B550B and experience 3D cinematic surround sound in your space. With 3D Surround Sound (Virtual DTS:X) technology, this sound solution simulates a cinematic experience, delivering overhead sounds and ensuring clear and centred dialogue through clever sound processing and virtual DTS:X audio formats - all without the need for a roomful of speakers.

The Samsung HW-B550B also boasts an impressive Bass (250W) with a separate subwoofer that brings your entertainment to life without the hassle of wires. Night and Voice Enhancement Mode boosts voice audio for clear dialogue, while Night mode reduces bass levels for quiet environments. The Bass Boost Mode adds bolder depth to your favourite playlist, and Game Mode removes distracting sounds and provides precise location of sounds for the best gaming experience.

With Adaptive Sound Lite powered by AI, the B550 always delivers the best sound based on the content you are watching, whether you are part of the crowd or centre stage. Bluetooth TV Connection allows you to avoid messy cables, and Bluetooth Multi-connection lets you connect up to two devices simultaneously. One Remote Control allows you to control multiple connected devices with just one universal remote, including Samsung's Smart One Remote Control.

Experience the rich and powerful sound of the Samsung HW-B550B and fill out the flat sound from your TV. Please note that Bluetooth TV connection requires a TV with Bluetooth compatibility.
View full details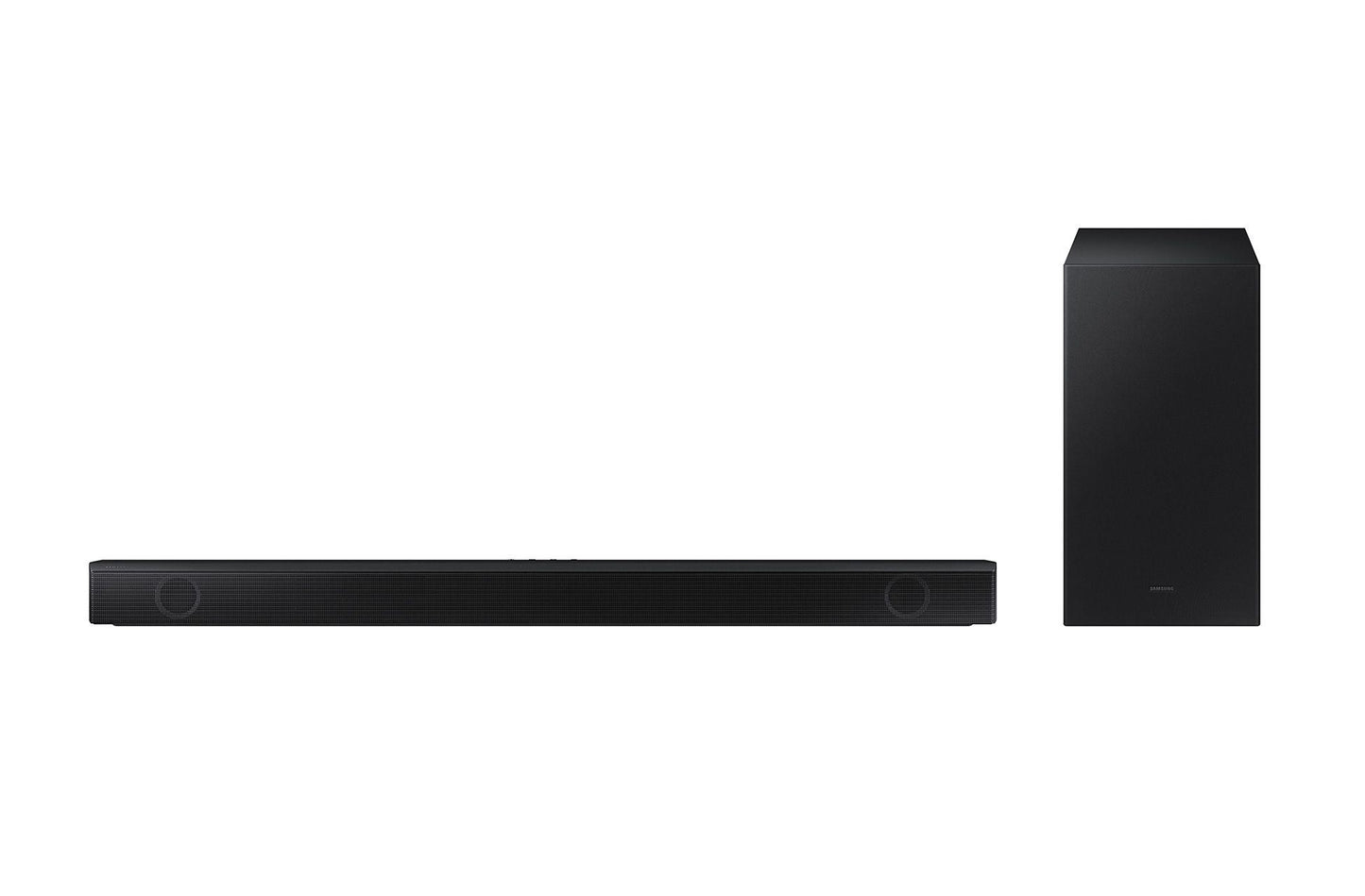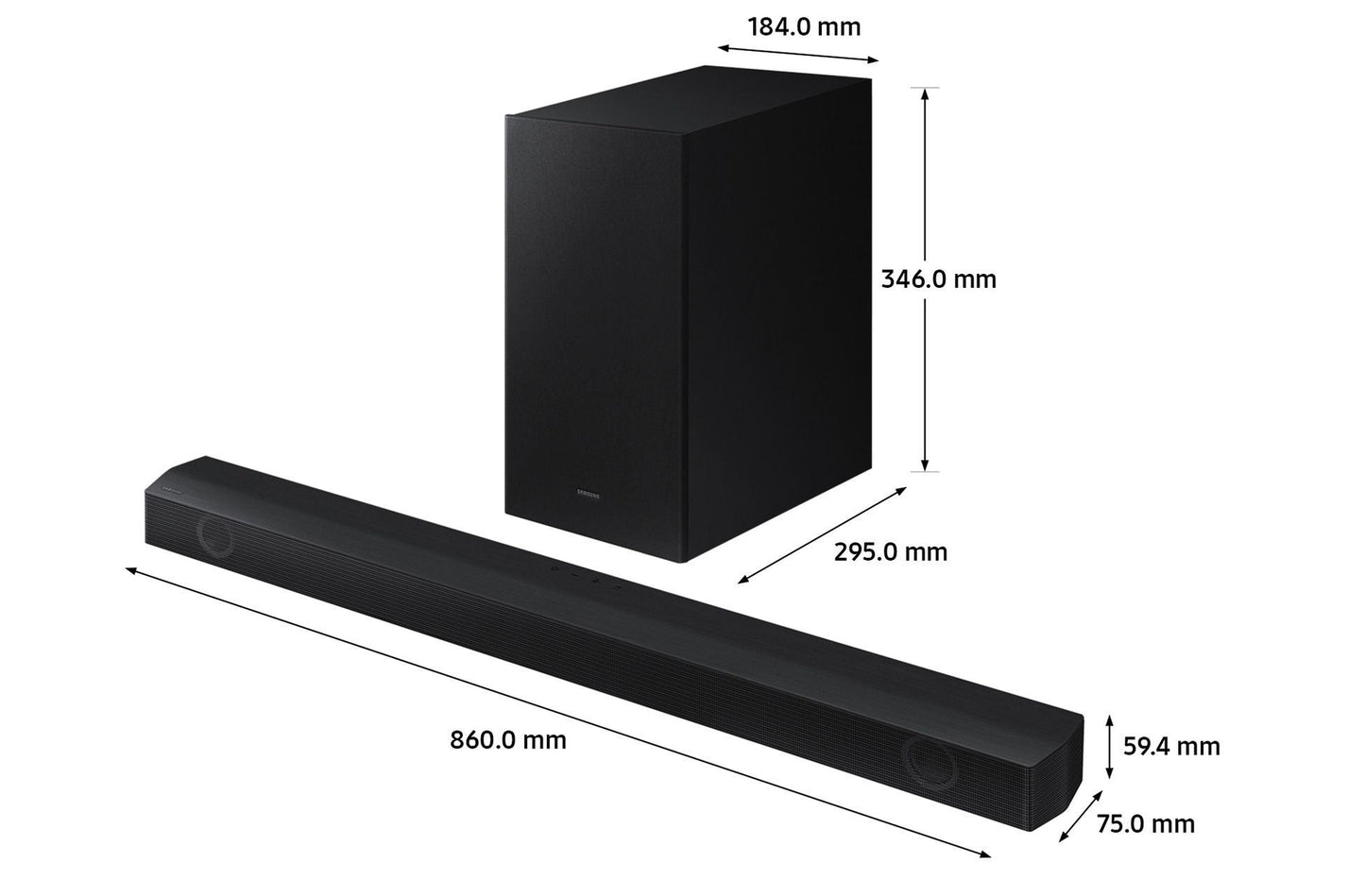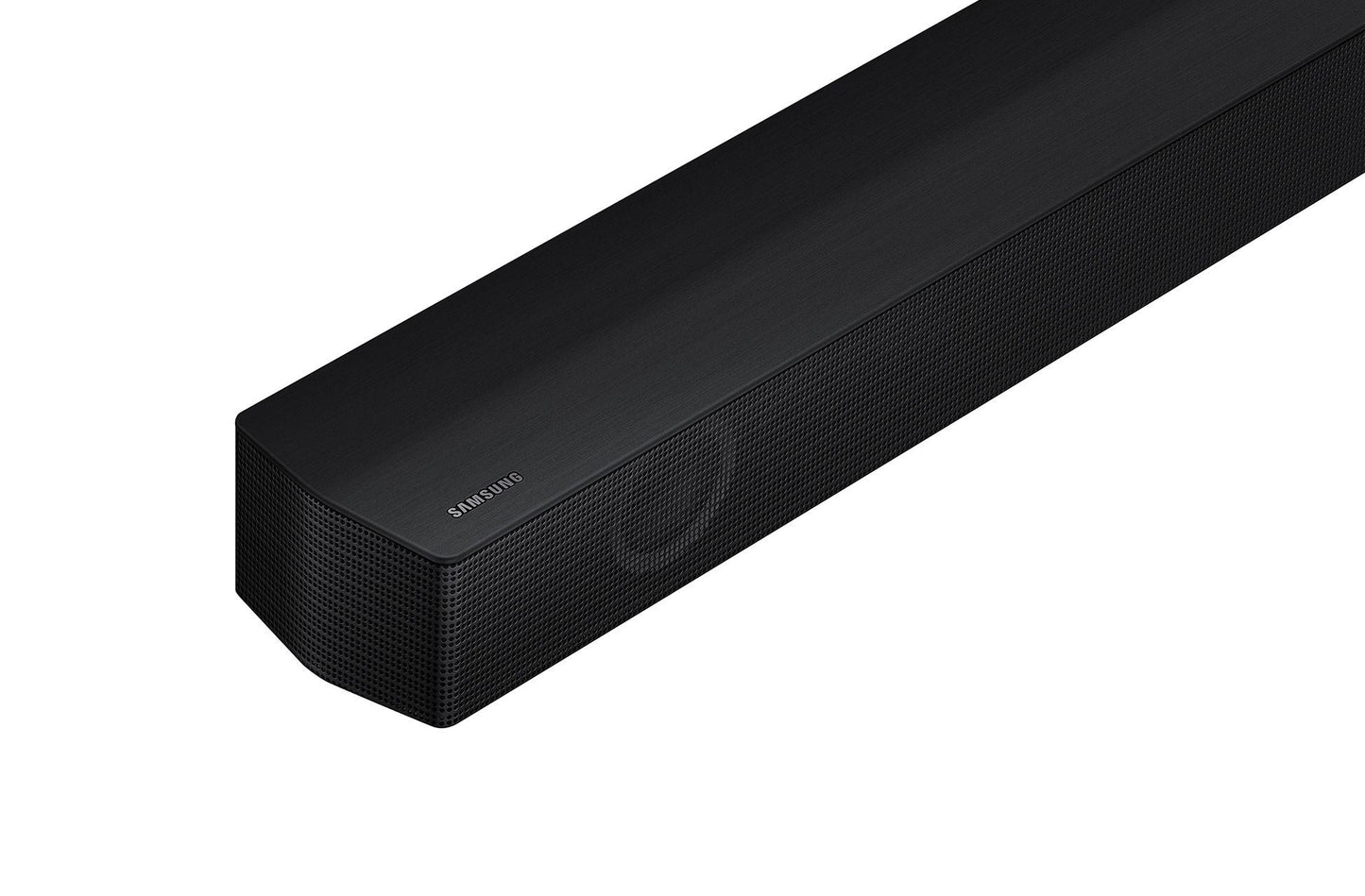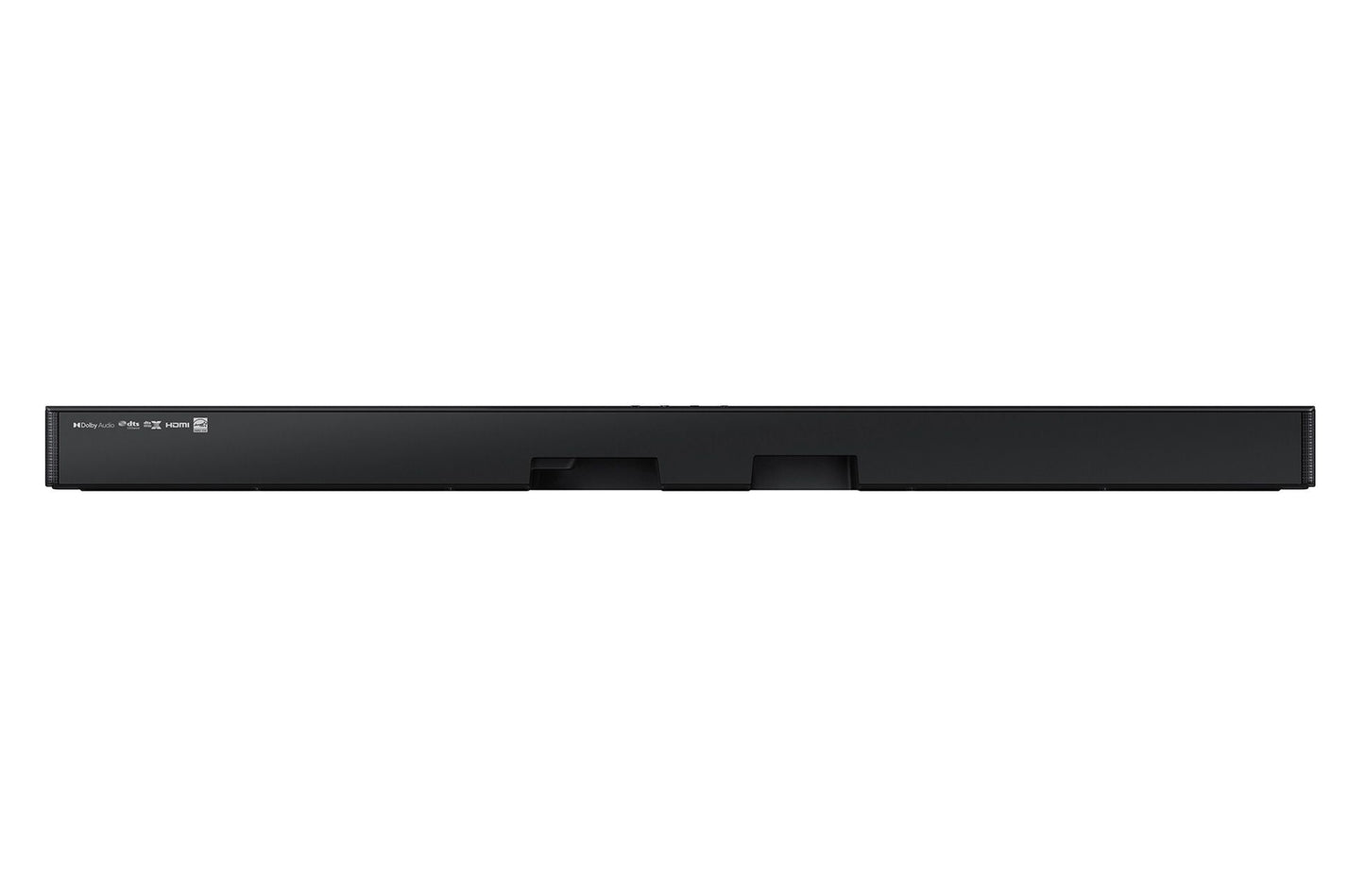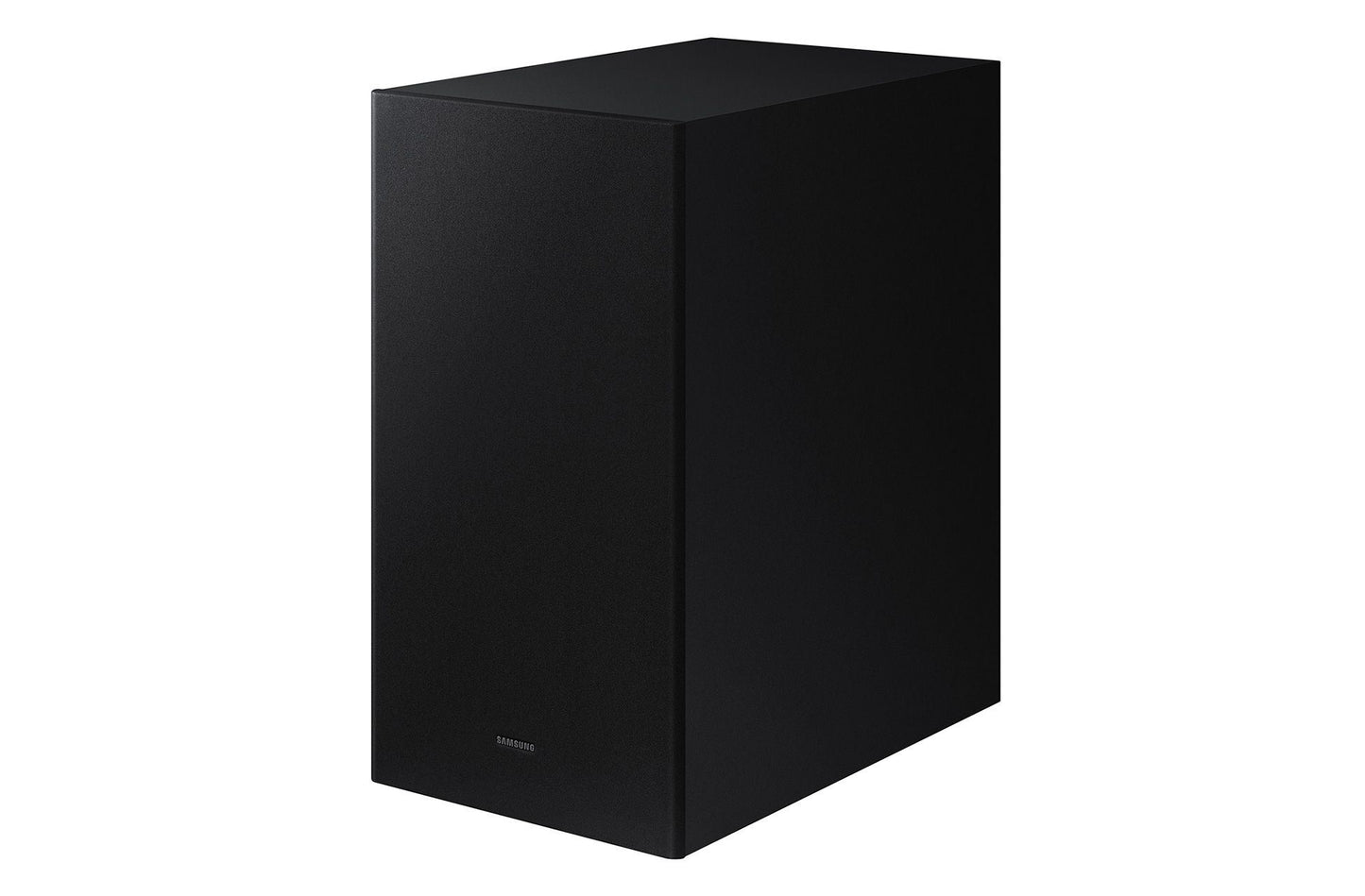 SAMSUNG B550 2.1CH 410W SOUNDBAR WITH WIRELESS SUBWOOFER BASS BOOST GAME MODE AND VIRTUAL DTS:X
SUBHEADING
Recently viewed products